Getting there and around :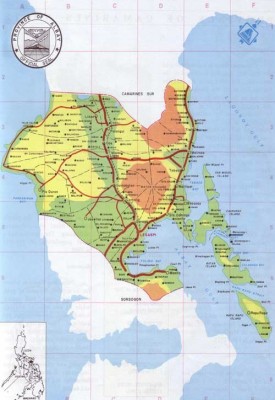 The resort is located in the barangay of MULADBUCAD GRANDE approximately 25km from Legaspi City, 30-min by car. Most of the trip (18km) will be along the well-paved Maharlika highway. The turnout to the right is clearly marked. From the Maharlika highway, an additional 6 km on paved roads leads straight towards the Resort on the left. All signs are clearly marked.
Coming from Naga, after Ligao, take the road to the left direction Tabaco. After approx. 4 km turn to the right where there is a signboard.
Getting there via public transport : from Legazpi take a jeepney heading towards Daraga going west of Legaspi City and marked with any of the following locations: Polangui, Guinobatan and Ligao. Ask the driver to let you off at the Guinobatan Town proper, near the church. Right across the church are tricycle rides to Oh la la. The drivers charges P100.00 for a special trip.
Flights from Manila : All flights take around 55 minutes to one hour. Timings may change.
Cebu Pacific has now three daily flights , operating from the new Terminal III; the first departs from Manila around 6 am the second at 7:30 am and the third at 12.45 pm,
the return flights depart from Legazpi at 7:30 am, 9:20 am and 2:20 pm
Philippine Airlines (PAL) departs daily from from Manila from Terminal II around 6:30 am and departs from Legazpi to Manila at around 8:00 am
ZestAir : departs daily from Manila at 11:40 am and from Legazpi at 1:15 pm
Getting around :
Tabaco and the sea with its clear water and black sand beaches are only at approx. 25 km.
Butanding whale sharks: only 1 hour drive
Tuluyan Island: white beach – 1 h 40min drive by car and then 15 min. by boat
Rizal beach: about 2 hours drive
Camoroan: 2.5 hours drive towards Naga , then taking the boat, 2.5 hours
---